Forsyth Wildlife understands that bees, wasps, or hornets could be a threat to human and animal health and well being.  Some people could be allergic to a single sting and could potentially face life-threatening situations when faced with a flying insect.  The most common types of flying insects in Georgia are: Yellow Jacket (nest underground and inside voids), Carpenter Bee (only female stings, round holes in fascia boards and logs), Baldface Hornet (big outdoor nest), Cicada Killer (non aggressive giant wasp), Honey  Bee (nest indoors and in voids, very dangerous for some people), Red Wasp (nest around eves and structures).
Bee, wasp, and hornet control techniques:
After years of experience, Forsyth Wildlife has developed safe techniques used on a daily basis in controlling flying insects.  Some of the techniques include the use of powder sprayers, wasp freeze, bee suits, bags, cutting tools, and heavy duty equipment.  When dealing with one nest, multiple nests, or a sensitive area, Forsyth Wildlife has an appropriate solution that is safe for everyone and will allow the affected parties to continue on with their life as usual.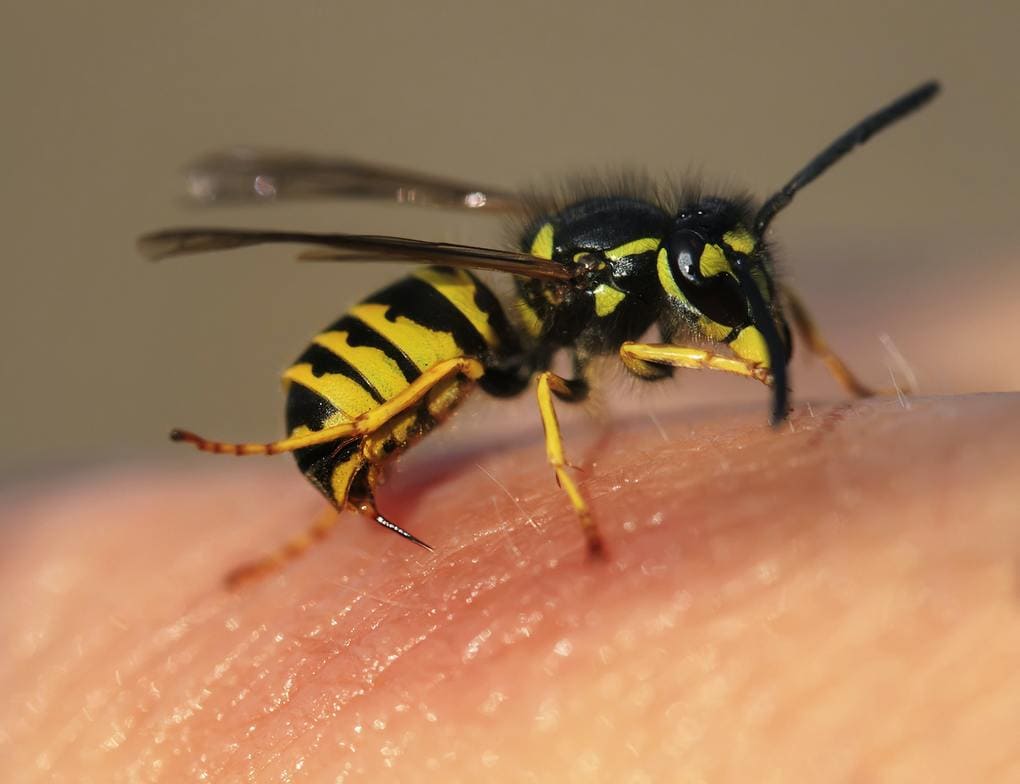 For the past 30 years, Forsyth Wildlife has encountered and solved thousands of problems with bees, wasps, and hornets. Some of the species our company deals with on a daily basis are: European Hornets, Yellow Jackets, Baldface Hornets, honey Bees, Carpenter Bees, Cicada Killers, Red Wasps, Bumble Bees, Yellow Jacket Wasps, and solitary wasps. Forsyth Wildlife Recommends the use of a professional bee, wasp, and hornet removal company since these insects could cause serious physical harm.
Forsyth Wildlife has all the required experience and personal protective equipment needed to complete any bee job in a timely and professional matter. Whether the bee, wasp, or hornet nests are under ground, or 100 foot above it, our professionals have dealt with them in the past and are confident in even the most dangerous situations.