At Forsyth Wildlife we use green and humane practice when dealing with wildlife. If you encounter or want to prevent wildlife from entering your home or business please call 678.341.4945 for a complete analysis of your property.
It is hard to believe that since 1980 our company has solved thousands of problems with squirrels, rats, bats, bees, hornets, raccoons, opossums, and many more wildlife intruders. Our goal is not only to get rid of the unwanted wildlife from buildings and structures, but to do it in a humane way for a reasonable price.
We provide tons of information for your understanding of the problems in question, but we also provide tons of service for a fast and reliable solution allowing you to continue your life as usual. Since Forsyth Wildlife has performed thousands of wildlife jobs, our company assures you a piece of mind for you and your family without being out of your price range. Please give us a call – 678.341.4945!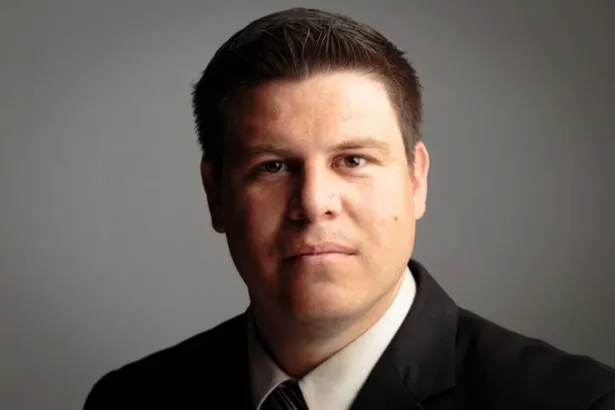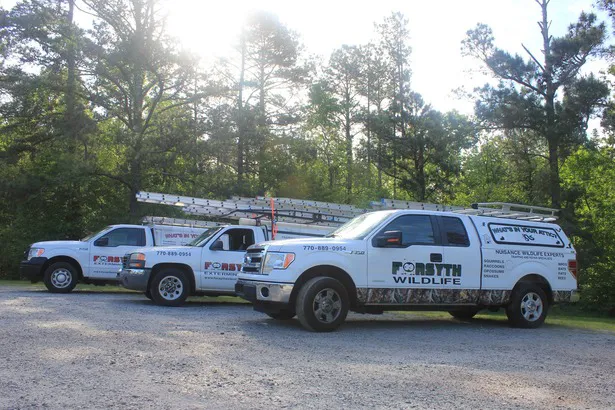 Forsyth Wildlife is an animal control company dedicated to providing REAL SOLUTIONS to wildlife problems in homes and businesses throughout Georgia since 1980. We believe in building long-lasting relationships with our customers by rendering honest and effective service.
Forsyth Wildlife is state-licensed and insured. All employees are registered by the Georgia Department of Natural Resources and undergo extensive and ongoing training programs. All products used by Forsyth Wildlife meet or exceed all state and federal regulations, including those of the U.S. Environmental Protection Agency.
Forsyth Wildlife is equipped with the knowledge, education, expertise & resources to handle a wide range of wildlife needs. The company services individual residential & commercial accounts, franchise commercial accounts, property management contracts including subdivisions, shopping centers & apartment complexes, grocery stores, restaurants & many other types of accounts.
Forsyth Wildlife is a rapidly-growing company, so we are expanding our capabilities on a daily basis in order to meet the increasing demands of our clients.
We employ experts in every field in which we perform services. We are licensed by all required enforcement agencies to control wildlife. We belong to many third party associations, both locally and nationally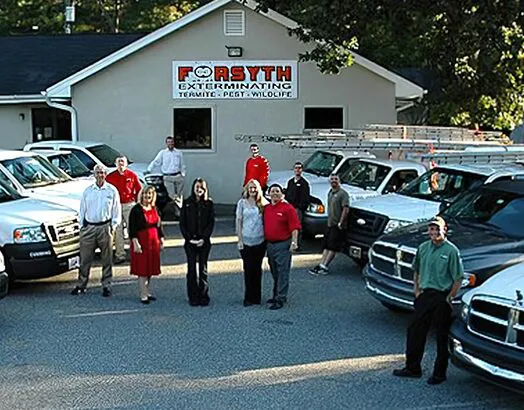 Protect Your Home & Family

Get a Free Inspection & Quote