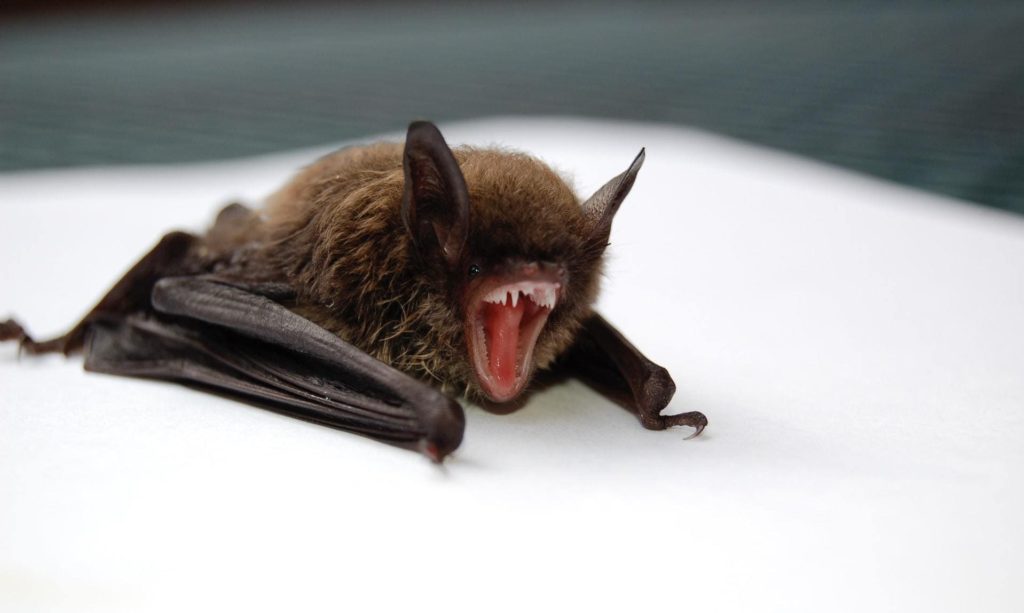 There are 16 different kinds of bats found in the state of Georgia. Some of these bats will not leave caves and or the wild, but a few species will roost inside buildings and structures. The Big Brown Bat and the little brown bat are the two most commonly found bats inhabiting human environments.
Both species of bats feed primarily over wetlands and other bodies of still water where insects are abundant. Due to the favorable and moist climate conditions of Georgia, bats roost in buildings and structures. Rivers, streams, and trails are perfect places for abundance of bats. Bats will swoop down close to mammals to feed on the insects that swarm around them. They will roost around humans to be close to water and food.
The state of Georgia, particularly in the cities of: Atlanta, Alpharetta, Marietta, Cumming, Johns Creek, Milton, Roswell, Duluth, Suwannee, Sugar Hill, Buford, Gainesville, Dawsonville, Dunwoody, and Sandy Springs; bats generate fear among residents and homeowners. These creatures are known to carry diseases since they help control insect populations, therefore carrying vector-transmitted diseases. It is easy for a professional expert from Forsyth Wildlife to determine bat entry ways, needed repairs, and remediation procedures, since our professional team deals with these situations on a daily basis. Call us for guaranteed solutions!